Spatial Fusion is a new frontier for Mixed Reality (MR).
This interactive Immersive Web (WebXR) experience takes us into new worlds, and is best experienced on Meta Quest Pro or Meta Quest 2. Spatial Fusion showcases the newest advances in immersive technology, including spatial anchors, plane detection and full colour passthrough.
OUR APPROACH
The Problem
Mixed Reality experiences are complex, heavy and not designed with web browsers in mind.
The Solution
We utilised the hardware and software upgrades in the Meta Quest Pro to make a light-weight Mixed Reality experience, accessible via any web browser.
The Challenge
The experience needed to be developed without access to the Quest Pro headset, which was still strictly under wraps!
SPATIAL STORYTELLING
Two immersive web pioneers are behind the creation of Spatial Fusion: Melbourne-based XR Studio PHORIA and Bristol based web design studio LUSION.
Together, the team embarked on a mission to combine Mixed Reality, mobile and desktop mediums. The goal was to inspire the development community to embrace these new modes of spatial storytelling.
Traditionally, spatial storytelling takes users away from their environment to immerse them in new worlds. But now Mixed Reality gives us the opportunity to visit users in the comfort of their own space.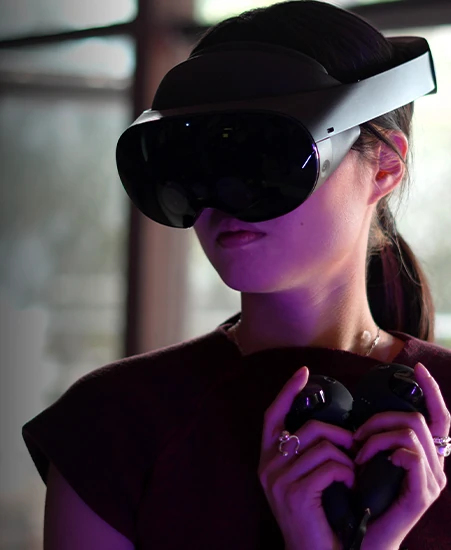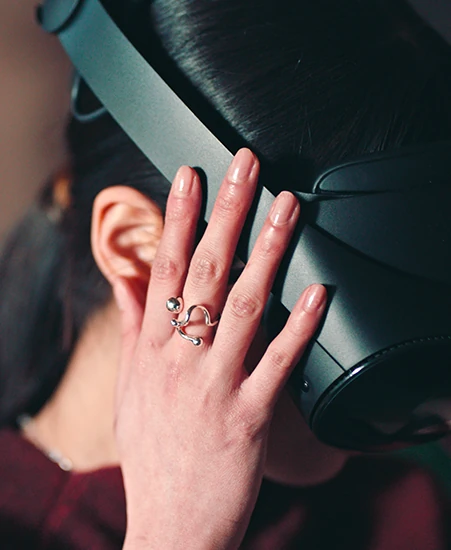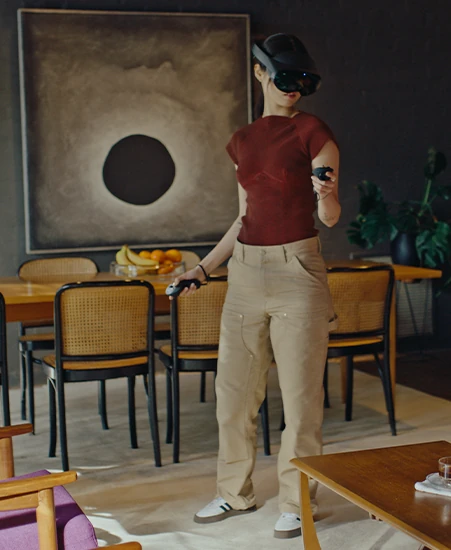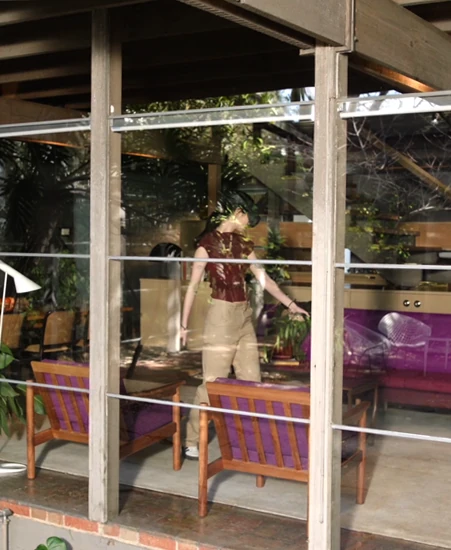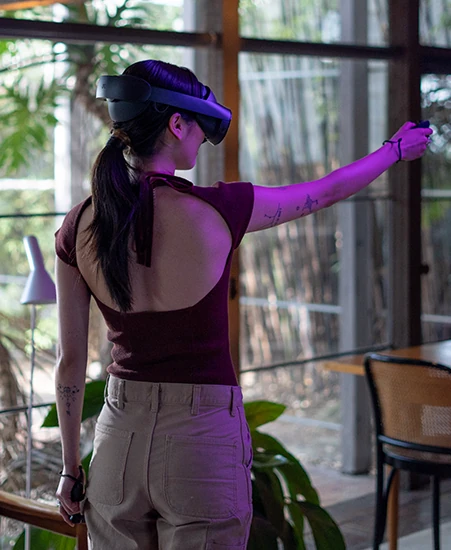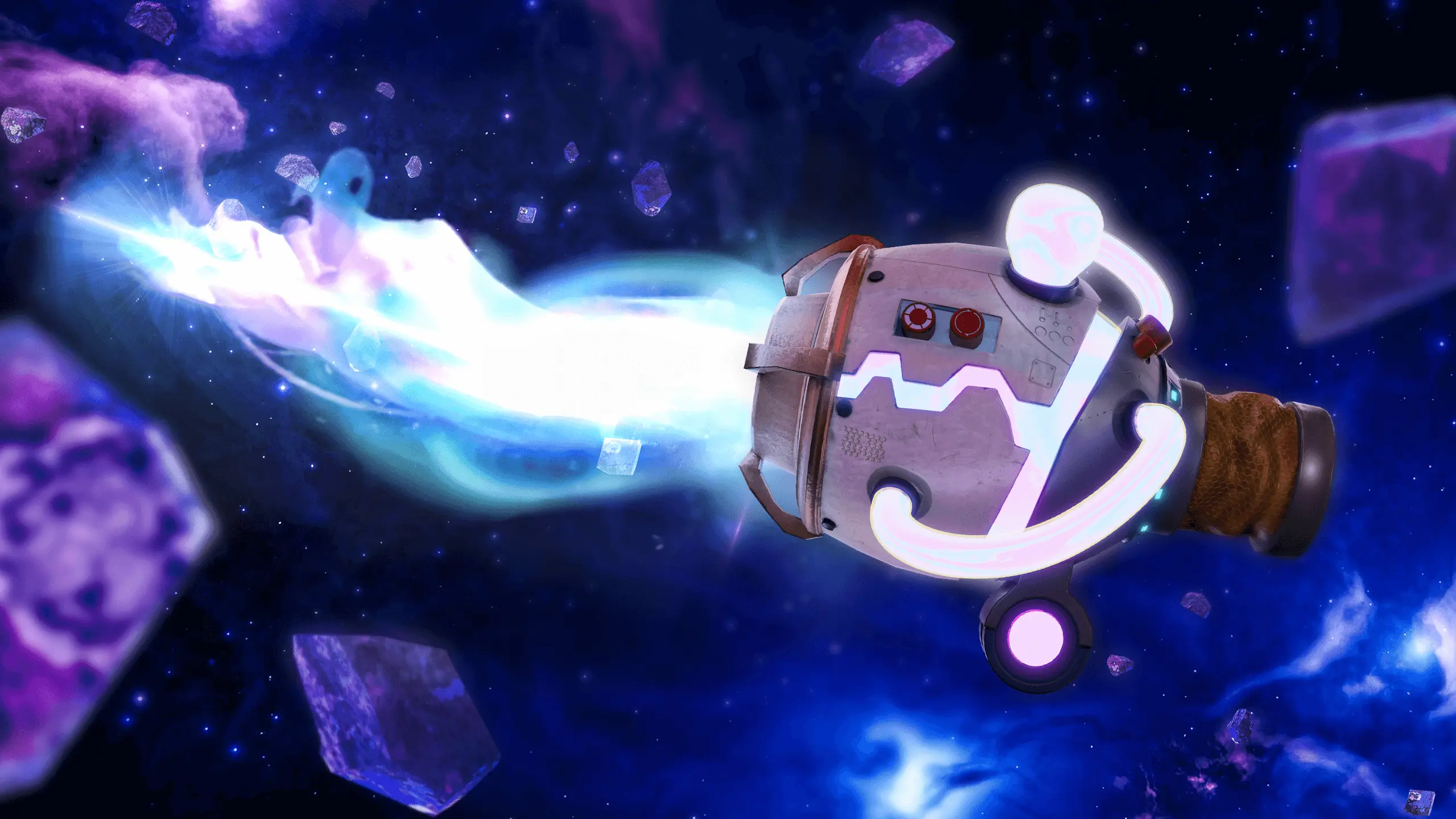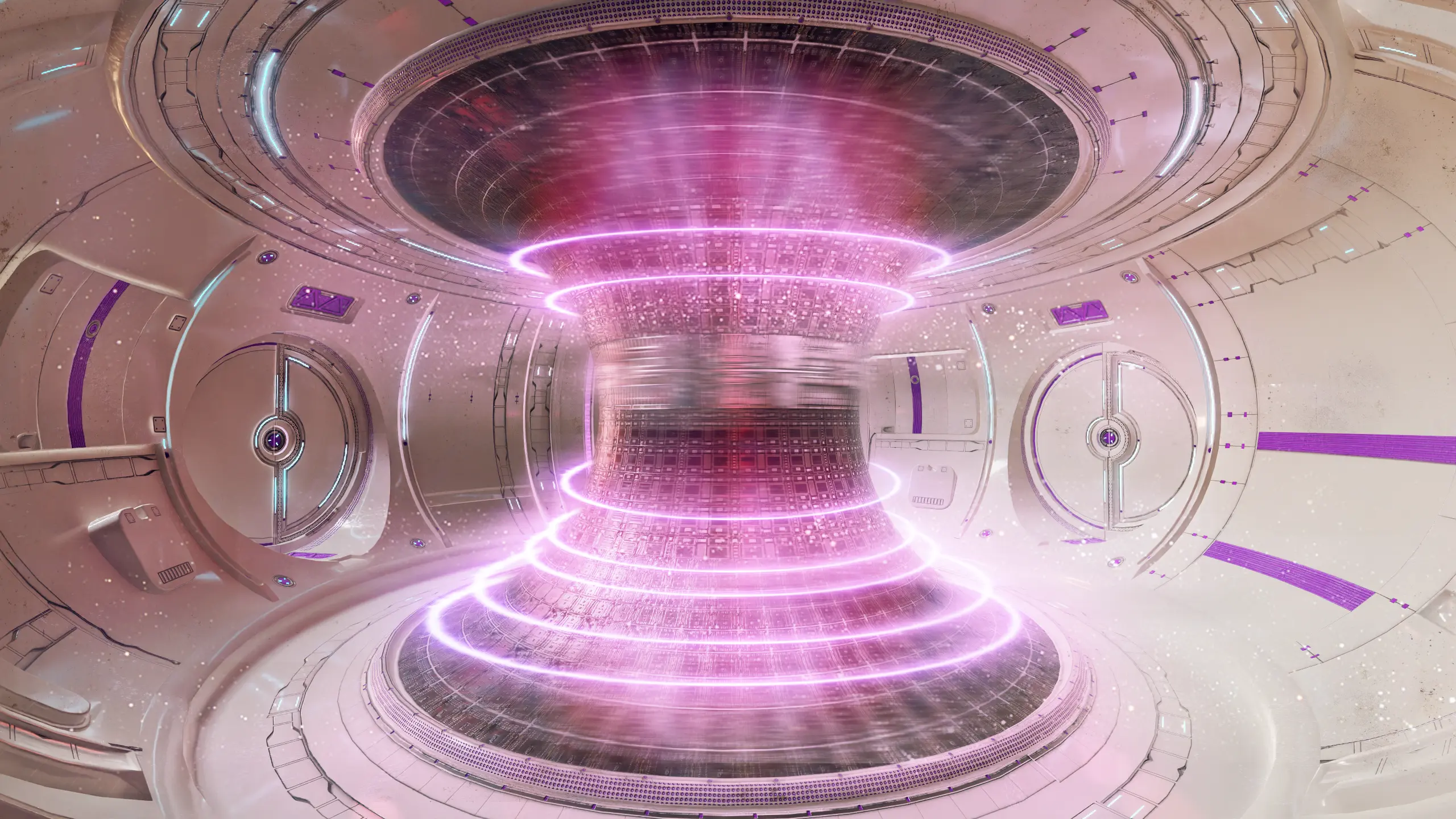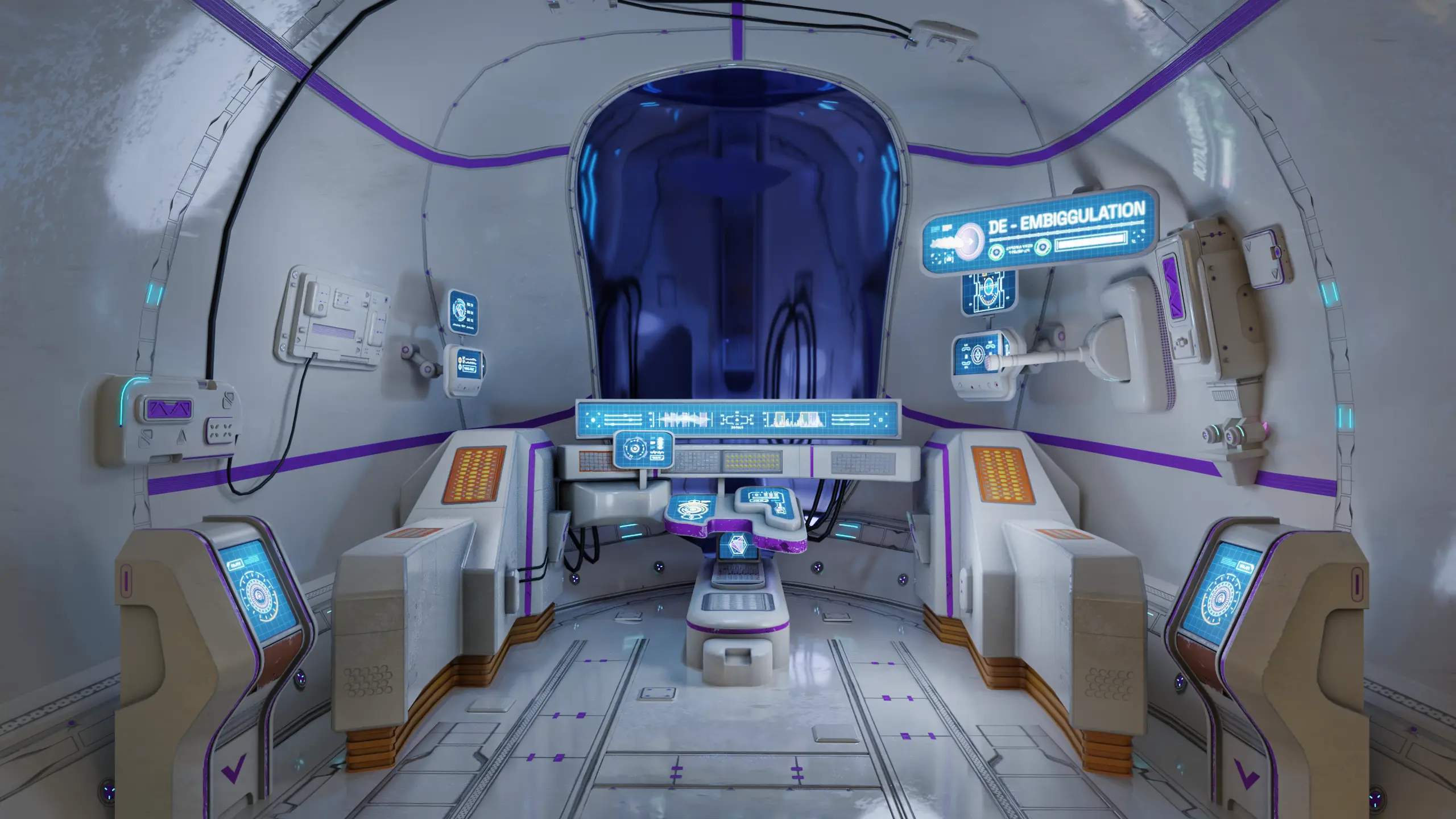 DESIGNING THE FUTURE
Spatial Fusion pays homage to one the ultimate classic sci-fi films, 2001: A Space Odyssey. As we dived into concepts for what would become Spatial Fusion, we were inspired by retrofuturism and Y2K aesthetics.
Our game design developed around the initial question - what could possibly power all this amazing alien technology? We quickly arrived at fusion power and a true-to-life 'tokamak' design, based on real science!
Our art and technical direction focuses on chunky, tactile objectivity. This aligns well with Mixed Reality where users get to interact in a playful way.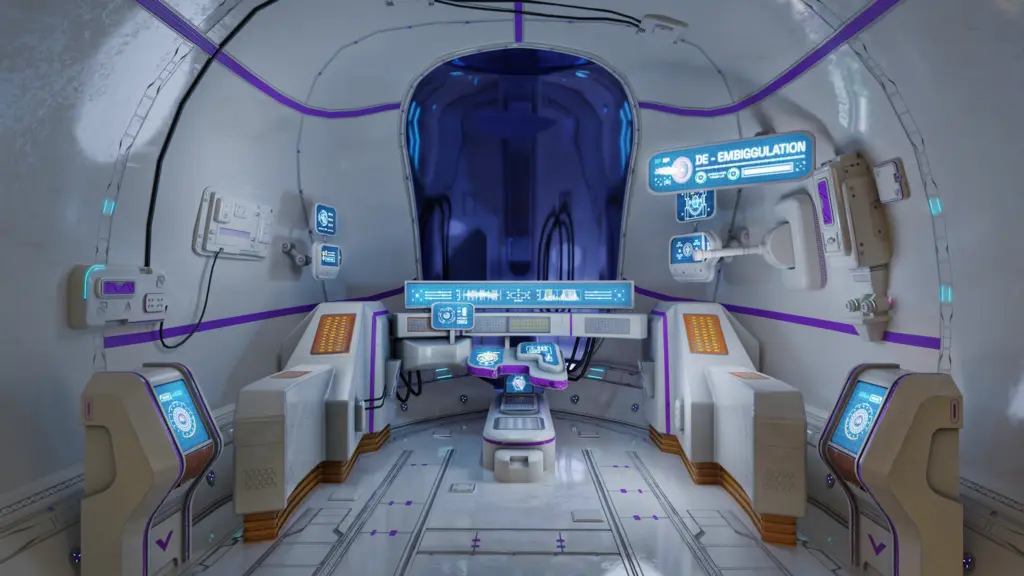 DIVING INTO THE TECH
Our goal was to create a high caliber experience without heavily depending on off-the-shelf web engines. So we built Spatial Fusion using the least complicated tech-stack possible and the latest WebXR API from GitHub, while still meeting our minimum requirements.
Our primary support was three.js, as it does much of the graphical heavy lifting and runs WebXR straight out of the box. With three.js in place, we were able to really innovate and utilize two powerful new WebXR features - XRAnchors and Plane Detection.
XRAnchors allow the user's playspace to be persistently cached and restored later as needed. Meanwhile, Plane Detection allows us to access the layout of their playspace and transform it into the inside of a spaceship!
THE LORE BEHIND SPATIAL FUSION
After a warp-drive goes wrong, an extremely lost spaceship finds itself drifting through space. Parts of the ship are scattered, along with asteroids and other space debris.
You hear a distress beacon... is that a voice? It's coming from the ship. It seems to be alive, humming with the power of AI. Maybe a rescue mission is possible after all! With some clever guidance and advanced technology, we might just be able to turn this situation around…
Spatial Fusion was written as a testament to the history - and future - of Science Fiction. We looked to combine otherworldly experiences with light-hearted comedy, inspired by works like Alien, Portal, System Shock and Futurama.
END RESULT
Spatial Fusion is a comprehensive, eight minute demo of the latest immersive technologies available from Meta. It was featured in Meta's keynote event, Connect 2022.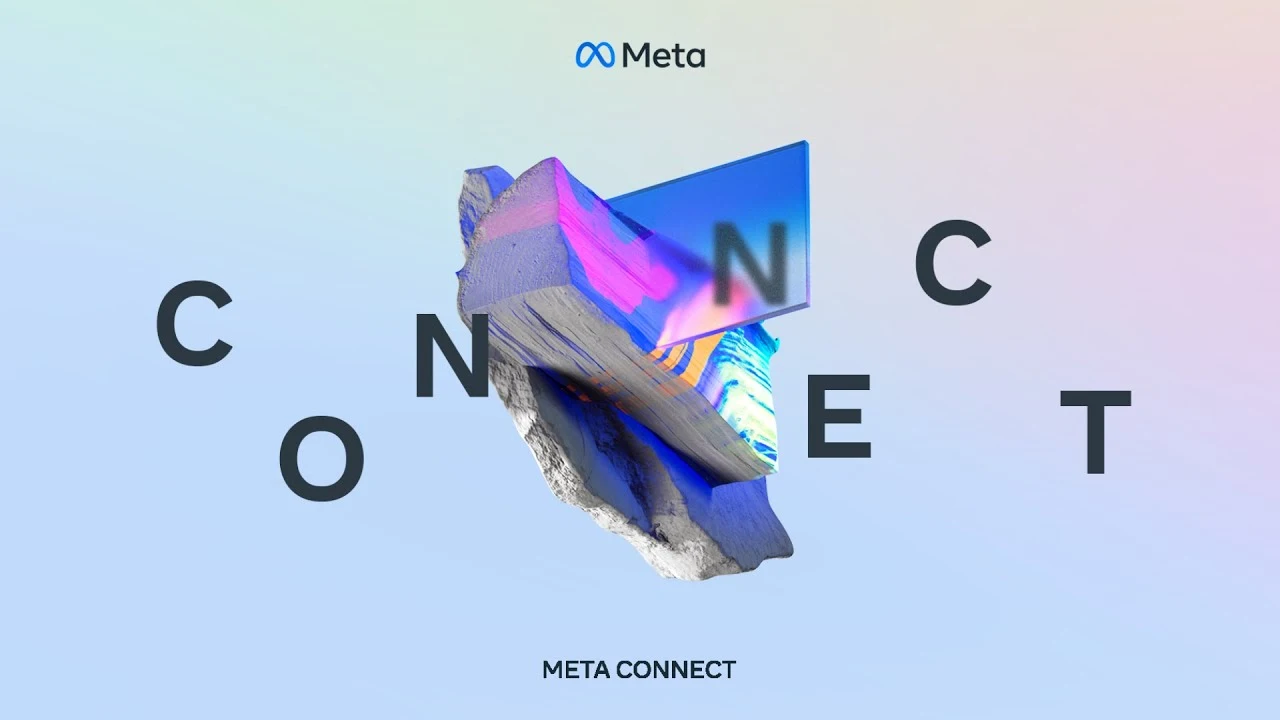 Over 50,000 have visited the Spatial Fusion website, with over 25,000 trying the experience in Mixed Reality.
Spatial Fusion shows how Mixed Reality will fundamentally change the user experience of WebXR. We hope that the experience inspires developers, creators and brands to harness these advances for greater engagement, immersion and impact.
FEATURED IN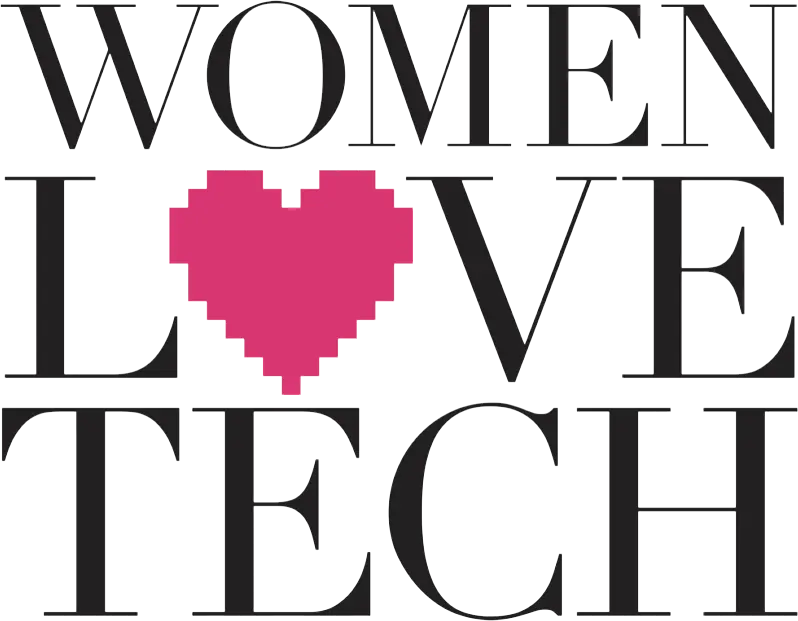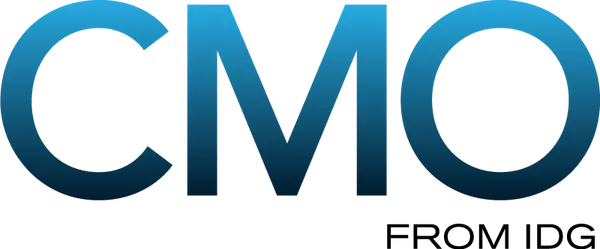 DEVELOPER INFORMATION
COMMUNITY
Spatial Fusion pushes the boundaries of what's possible with Mixed Reality on the web. We're dedicated to providing an optimal experience for users, so if you encounter any issues please reach out to hello@phoria.com.au.